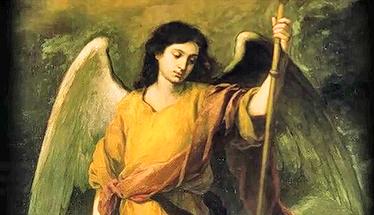 Healing energy is available from God. This great gift is for the asking and is part of Divine Love. Divine Love healers join with Celestial Angels during healing sessions. Healing comes in many forms and we humans may not always experience the results physically. It may come as a peacefulness of our minds or emotions bringing an ability to accept the current situation or to find hope for the future. Seen or unseen, felt or unfelt, healing always occurs at some level.
We can all participate in healing opportunities -- sharing our love and light through intention, offering a smile or a helping hand are examples of human actions that provide healing to our brothers and sisters. Many more opportunities are available daily if one focuses on wanting to be of service to others.
Before attending a healing session, it is helpful for one to prepare by being still and focusing on what healing is desired. Openness or willingness to receive healing is an important part of the process as no one, not even God, can override one's free will.
Where to get a healing?
Group Healing (Online)
Monthly Living Waters Group Healing Mark yourself as "Going" on Facebook page event.
Divine Love Healers Community Healing 1st Saturday of the month @10:30am PST. Sign up here.
1 to 1 Healing (Online and in person depending on the healer)
Divine Love Healers. Visit our healers' profiles on www.divinelovehealers.com
Artto Aunap (Estonia). Email: v6itja@gmail.com
Bill Frase (Pittsburgh, PA, USA). Email: https://linktr.ee/BillFrase
Debra Taylor (Surrey, BC, Canada). Email: totallytaylord@gmail.com
Elizabeth Mack (Upstate NY, USA). Email: emackemack@yahoo.com
Elizabeth Trask (Victoria, BC, Canada). Email: hhctraske@gmail.com Website: http://www.holistichealthconsulting.ca/
Geoff Cutler (Sydney, Australia). Email: geoff.j.cutler@gmail.com
Jeanne Fike (Gibsons, BC, Canada). Email : travellingjeanne@hotmail.com
Maureen Cardoso (Abbotsford, BC, Canada). Email: livingwatersspiritualhealing@gmail.com
Karanne Lambton (Vancouver, BC, Canada). Email: klambton@shaw.ca
Michael Nedbal (Oahu, HI, USA). Email: mnedbal@gmail.com
Raphael Legros (Vancouver, BC, Canada). Email : raphaellegros@gmail.com
Rickie Avitan (Richmond, BC, Canada). Email: info@rickieavitanpsychicmedium.ca Website: https://rickieavitanpsychicmedium.ca/